Our Crew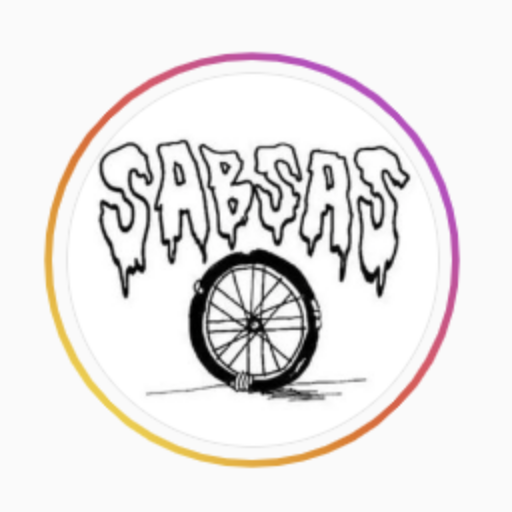 This is the people behind the dream, Our Crew, they help SABSAS in different ways & various degrees of involvement. Some of them occasionally, some each day of the week, but all of them with love for the sport & passion to share it with those who needed it.Do not hesitate to contact us! If you want to support us with BMX parts or financially or if you just want to have a word with us, we are happy to connect with you.‍
We build together!
Our Crew
Gabo
Bremen, Germany.
Gabo is the founder of "Share a Bike-Share a Smile", managing the headquarters in Germany, all its social networks and the main concept of ​​the project. He coordinates all of the media content material and manages the crowdfunding platforms, for that reason he's who manages the financial accounting. He additionally acts as a bridge among the those who make donations and the collaborators who redistribute them in the destinations country, in order to connect them. The main person behind the dream.
Kerrin
Flensburg/Bremen, Germany.
Kerrin is managing the bureaucracy & the connection with the German government & the NGO. In addition to that, she does most of the art for SABSAS. She turned into the fundamental woman that makes viable to convert this concept in an authentic organization. In different hand she is connecting with sponsor and donors
that got here from out of BMX industry.
Pato
Barcelona, Spain.
Pato is a well-linked and skilled rider in the sport, one of the 3 founders of 'The Cut Bmx shop', with deep roots in the BMX industry. He is collecting BMX material and organising it, he additionally coordinates transportation logistics of packages from Barcelona.
Rea
Tarifa, Spain.
Rea is President of a registered NGO, (Strait Up) she is devoted to youth empowerment thru intercultural gaining knowledge of and bicycle sports. She offers two decades of non-earnings and global enterprise enjoyin addition to the executive competencies of a registered organisation to facilitate customs documents, project management and relation with company and authorities bodies.