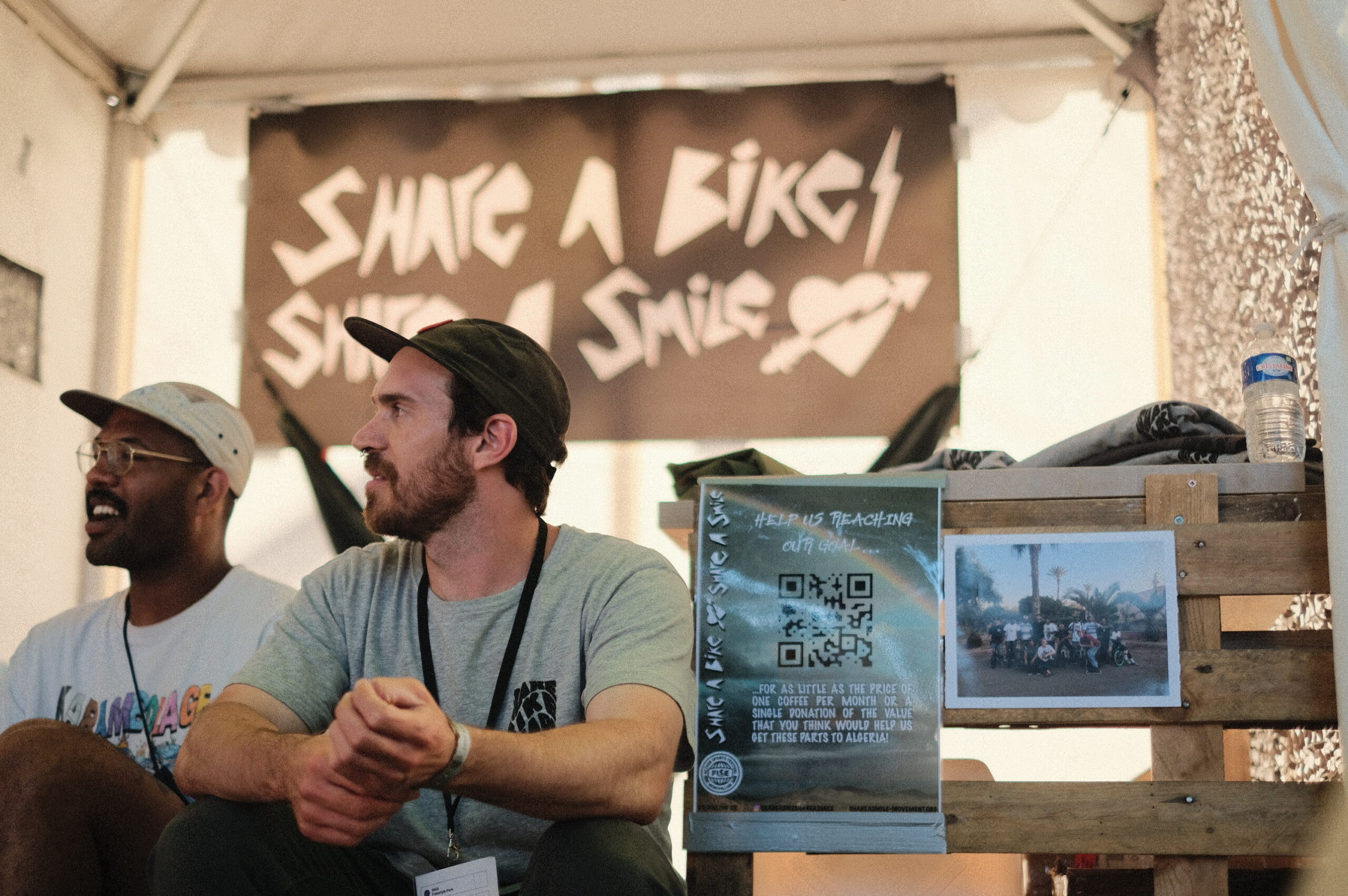 The origins of Share a Bike – Share a Smile can be traced all the way back to 2005 when a young 14 years old Gabo had to go back to Argentina after some years living in Europe. Remembering the difficulties of his early years, he decided to collect BMX parts to give away in his hometown, Mendoza.
Gabo's personality & attitude towards life, pushed him to sporadically collect & give away BMX parts to those who couldn't afford it. This idea kept growing until it eventually became an official NGO in 2020. (Share a Smile Movement e.V.)
He would often use BMX not only as a sport but, as tool for social integration. Using it to connect other migrants like him, friends & people at risk of social exclusion. As powerful tool to enrich their lives, as well as his own.
Indeed, BMX is usually praised for those who practice it for its mental health benefits, as creating a stronger feeling of community, meditation, brotherhood, freedom, just naming a few. There are countless stories of riders thanking BMX for "saving their lives", some stories more profound & detailed than others, but all of them showing the impact that BMX has had in them.
THOSE ARE THE VALUES THAT WHAT WE ARE SHARING, THAT'S WHAT YOU CAN FIND INSIDE EVERY PACKAGE FULL OF BMX PARTS.
We send much more than just bicycles, we share community, we share opportunities, we share hope & of course we share smiles.
Share a Bike-Share a Smile, was born to connect riders & helping developing BMX scenes, supporting the local riders in different developing nations.
We work hand in hand with local riders that share their needs & expectations with us. We try to match their needs.They will be responsable for redistributing the pieces in the fairest way possible, once they've arrived in its destination.
Usually this is celebrated with a BMX jam, where the parts are distributed while celebrating the love & passion for BMX.
If you want to collaborate or you want more information don't hesitate & contacting us!
Gabriel Goldsack
Gabo is the founder of "Share a Bike-Share a Smile", managing the headquarters in Germany, all its social networks and the main concept of ​​the project. He coordinates all of the media content material and manages the crowdfunding platforms, for that reason he's who manages the financial accounting. He additionally acts as a bridge among the those who make donations and the collaborators who redistribute them in the destinations country, in order to connect them.
The main person behind the dream.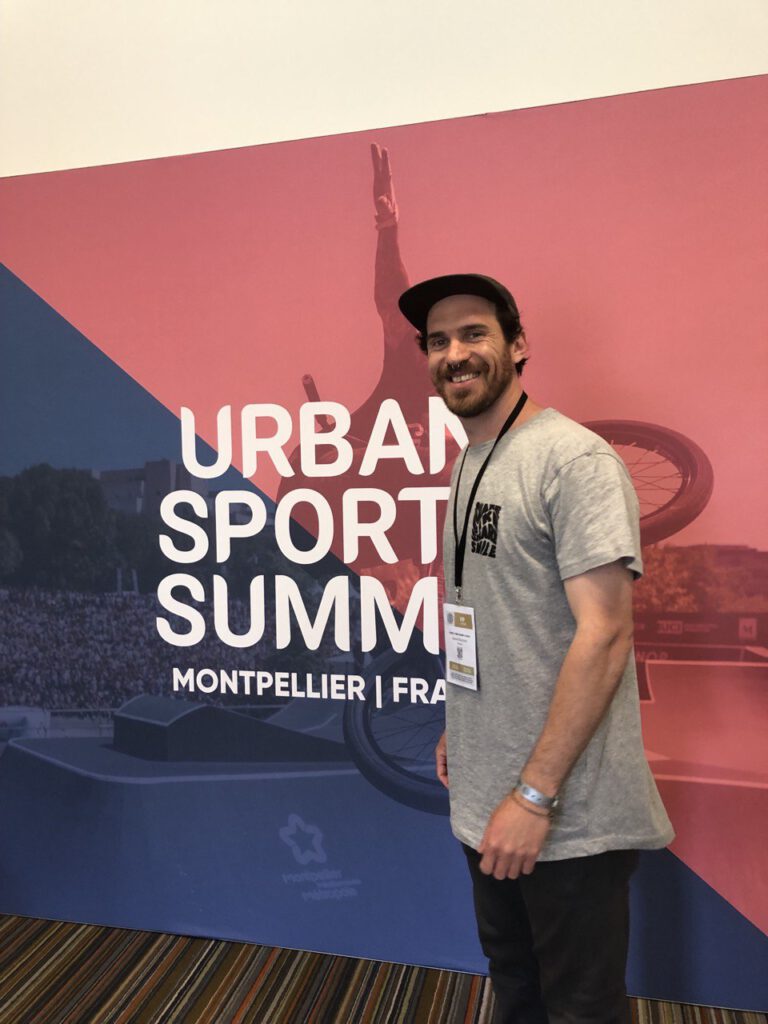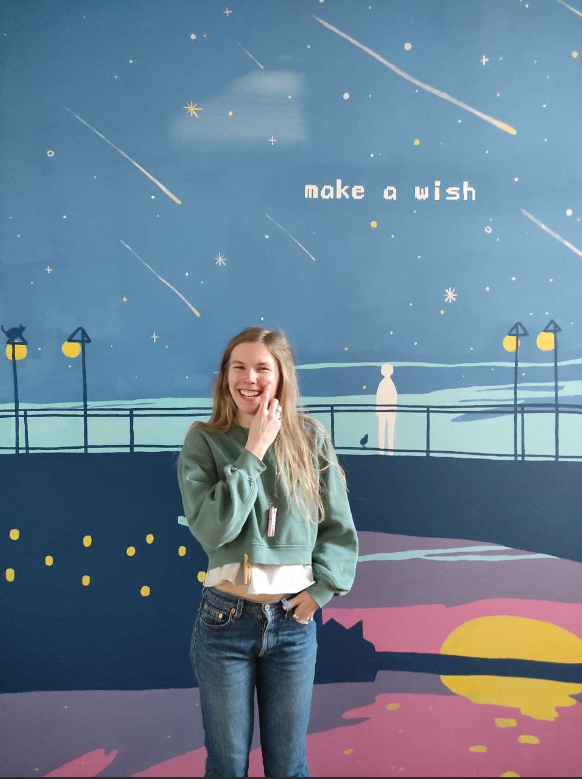 Kerrin Zander
Kerrin is managing the bureaucracy & the connection with the German government & the NGO. In addition to that, she does most of the art for SABSAS.
She turned into the fundamental woman that makes viable to convert this concept in an authentic organization.In different hand she is connecting with sponsor and donors that got here from out of BMX industry.