ARGENTINA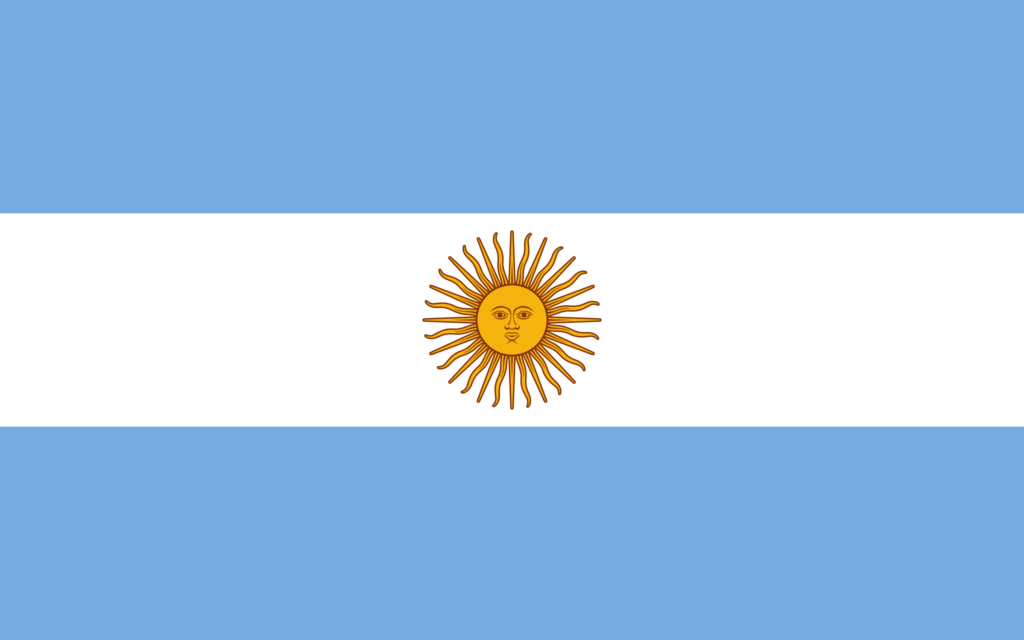 Mendoza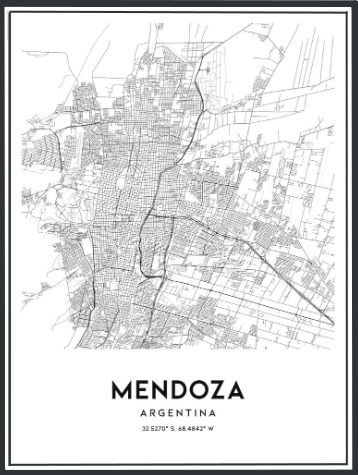 The package sent to Argentina is the first one SABSAS sent. At the time, it seemed like Gabo would just help a friend in trouble as he always did, little he knew that this package would start a domino effect leading him to create the first BMX NGO in the world, dedicated to send BMX goods to underserved riders in developing nation.
Gabo wanted to help his childhood friend Emiliano, who after years of severe drug abuse, found himself clean & fully recovered, but with a lack of enthusiasm. In Emiliano's own words:
"I feel a lack of motivation, is like I have a void within myself that I'm not able to fill".
EMILIANO COULDN'T AFFORD BUYING A BIKE DUE TO ARGENTINA'S ECONOMIC CIRCUMSTANCES WHERE ALMOST 40% OF THE POPULATION LIVES UNDER THE POVERTY LINE.
Gabo started asking friends for second hand Bmx parts which they wouldn't use anymore, after a month of collecting them, he had almost 6 bikes to donate.
At that point Gabo needed help to donate those parts to people that actually needed them, so he contacted another long time friend in Argentina, in order to get assistance top help other riders in similar conditions, (Leo Calderon). LEO AGREED & DID A MAGNIFICENT JOB DISTRIBUTING THE PARTS IN THE CITIES OF MENDOZA, SAN JUAN, CORDOBA & ENTRE RIOS.
Although, he had another contribution much more significant, Leo saw a big potential in Gabo's personality & attitude towards life 6 convinced him of creating an NGO, something that wasn't in Gabo's plans, after all he had done this for many others during years & he didn't have any ideas of expanding it. However, the seed that Leo planted grew & Gabo eventually did create the NGO you know today.
Share a Bike – Share a Smile.
collected parts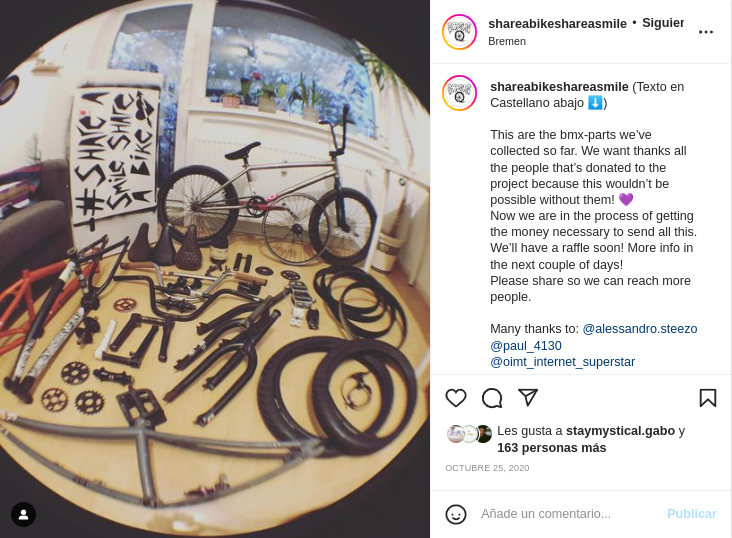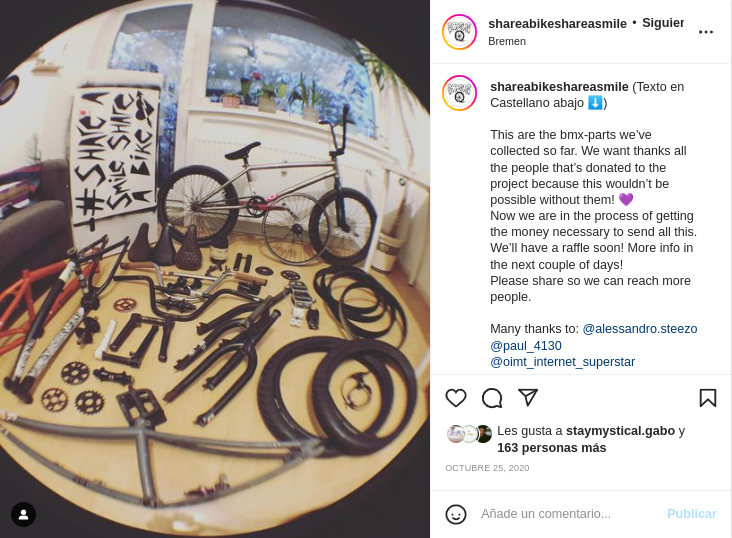 sending the package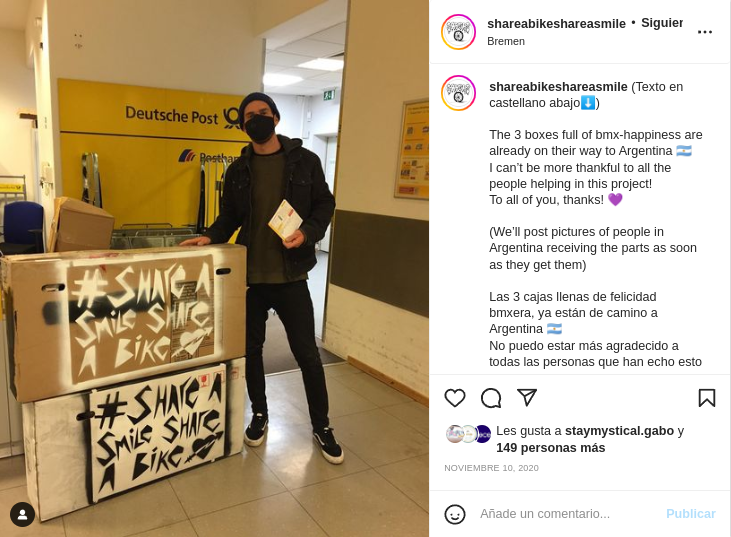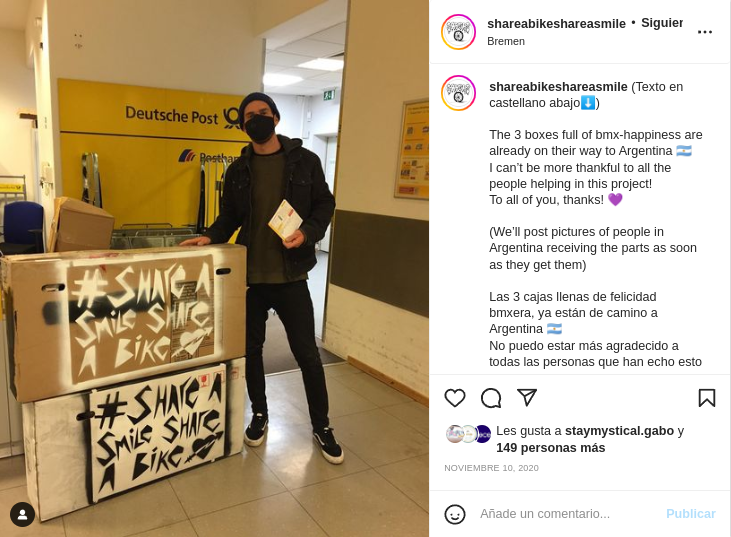 receiving the package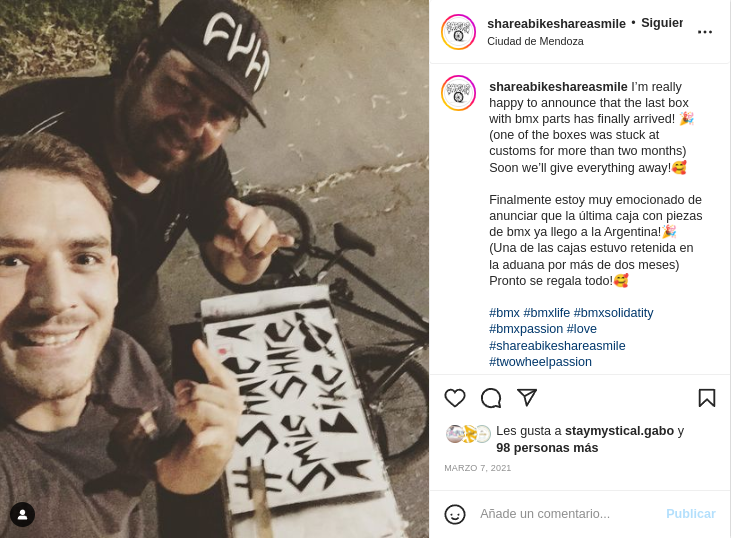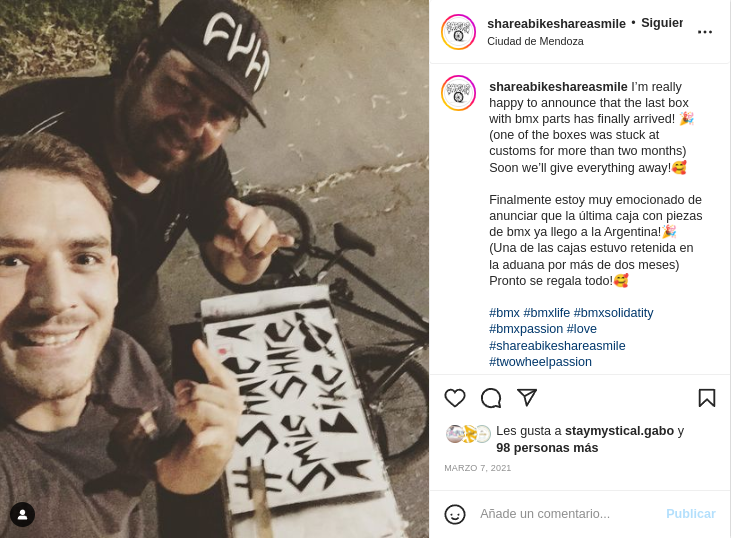 guys from mendoza collecting pieces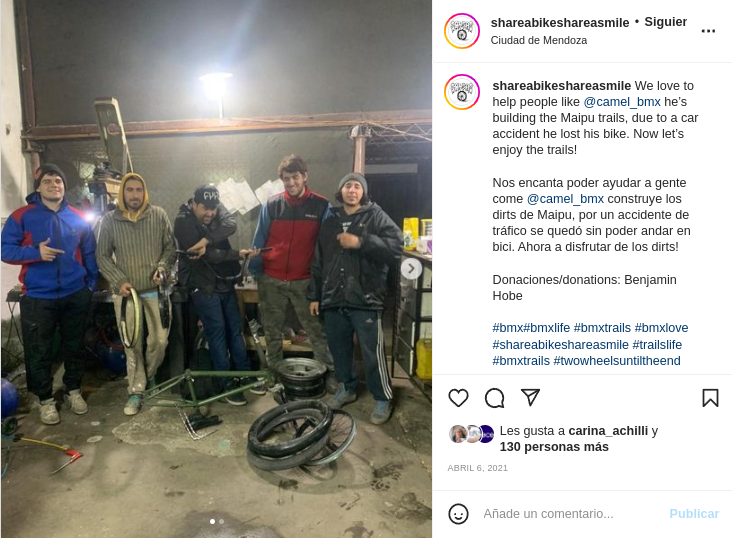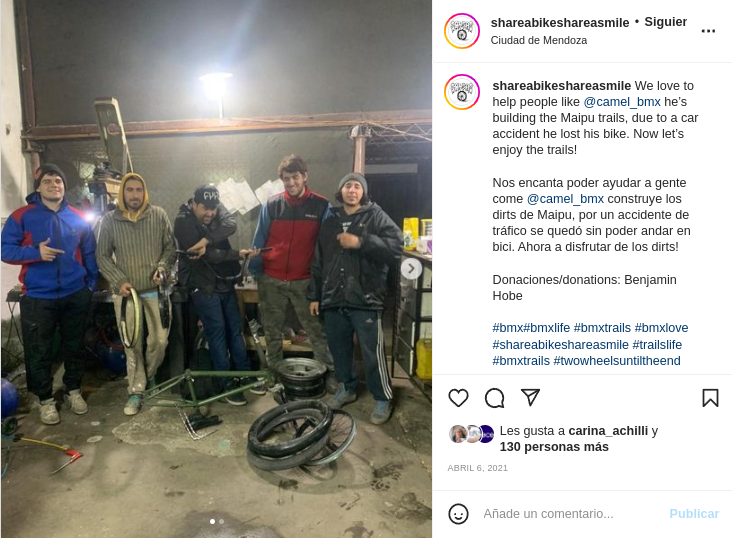 handing out pieces